This is a quick, easy salad that will go with pretty much anything. And as long as you go easy on the feta and olives (I know, it's better when at least half of the salad is cheese and olives, but let's be reasonable here), it's healthy (like salads are supposed to be). The best part is that unlike any lettuce based salads, this only gets better sitting the fridge over-night (especially the tomatoes, they just soak up the dressing). So make a big batch and have some for lunch again tomorrow. You won't be disappointed.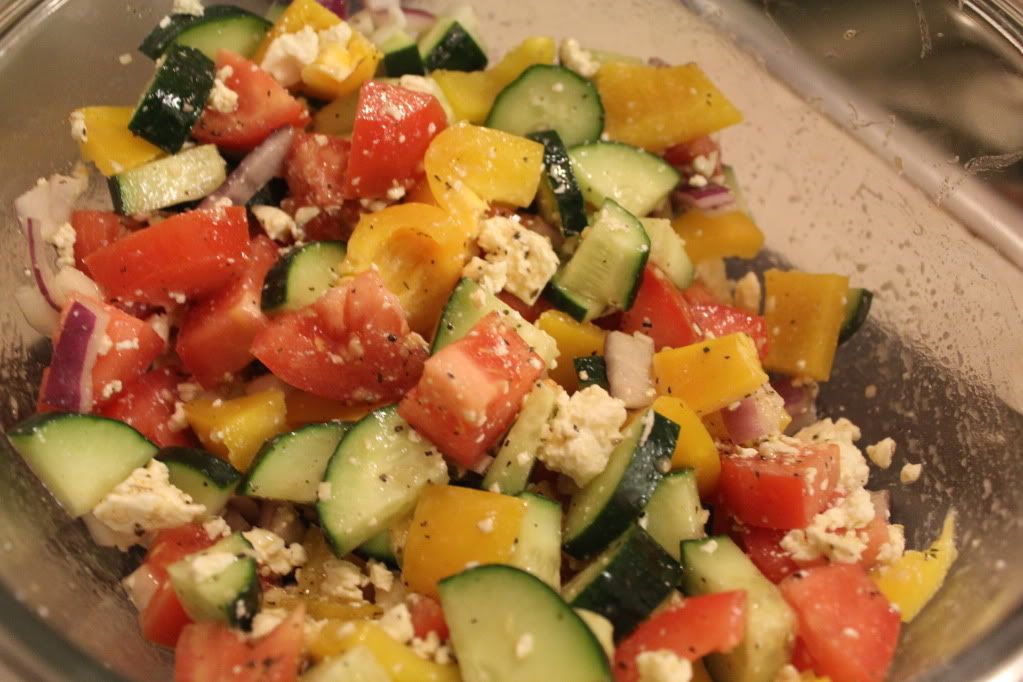 Ingredients
1 bell pepper (I think green is traditional, but I like yellow.)
1/2 a cucumber
2 tomatoes
1/2 a small red onion
1/4 cup crumbled feta cheese
black olives (we had an olive hater in the house the night I made this, but I would have loaded it up)
dressing
1/4 cup olive oil
1/4 cup red wine vinegar
1 tsp dijon mustard
1 tsp oregano
1 tsp basil
1 tsp garlic powder
1 tsp onion powder
1/2 tsp salt
1/2 tsp pepper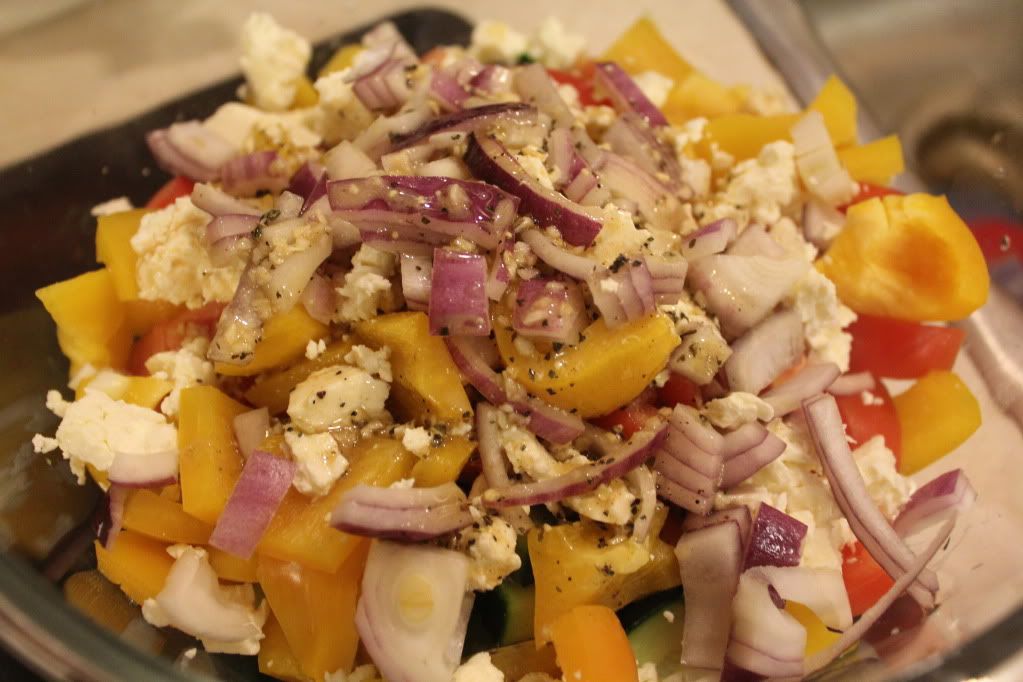 Instructions

1. Mix up the dressing, let it sit for awhile to "let the flavors mingle"
2. Cut up the veggies, however you choose.
3. Mix it all up.
4. Done. Simplest recipe ever, right? Salads are kind of cool like that.
Happy Cooking!