I saw a picture of this on Pinterest, and I HAD to try it. It's not my usual routine, as I prefer to put my own spin on things, but in the spirit of Valentines Day, I let someone else do all the hard work.
For the original recipe, check out The Novice Chef.
The batter, it's kind of like tar…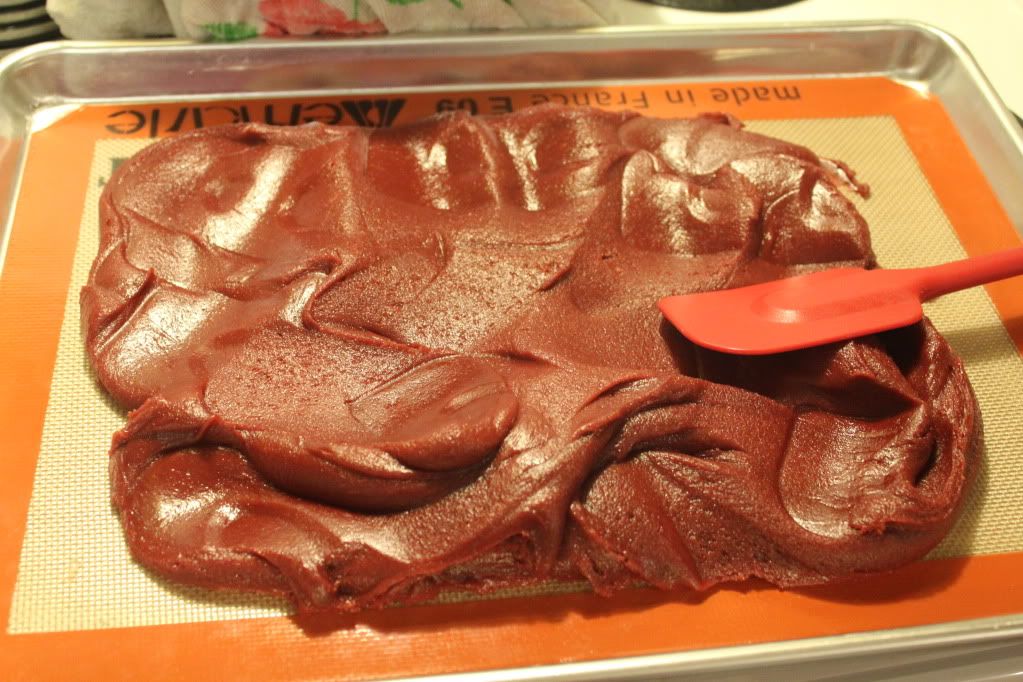 Spread the batter out onto your pan, you're going to have to work at this. It does NOT move at all on its own.
Spread the cheesecake on top of the red velvet brownie layer.
You save some of the brownie layer, thin it out with milk, and then use to marble the top.
I found THE MOST ADORABLE cookie cutter EVER. House hippo anyone?
This looks pretty amazing.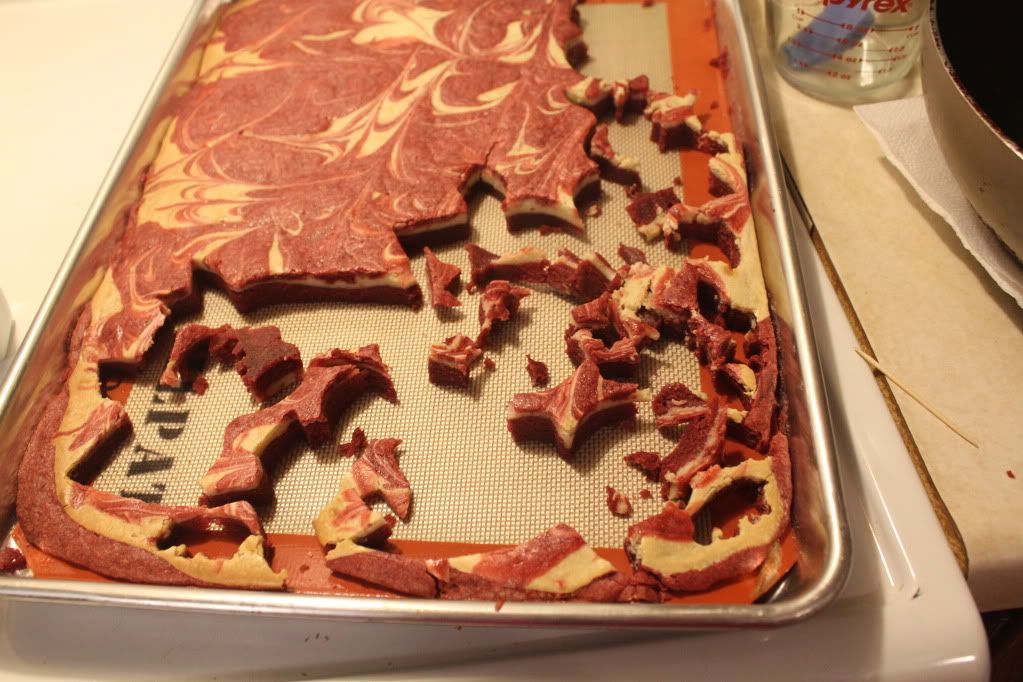 Scraps. See that untouched part up in the corner? I got fed up and made it into squares. Much less wasted brownie that way. Also (don't read this part if you get grossed out easily), my roommate came downstairs (not knowing what I was making) and saw a plate of scraps sitting on the counter, he thought it was raw meat scraps with pieces of fat….
What boy wouldn't like opening a tin and finding this on Valentines Day? Which for us, coincidentally, is this morning. Saturday just works better, don't you think?
My Review
A+ for presentation. They look Amazing. Also, with a name like "red velvet cheesecake brownies" how would anyone resist trying them?
Unfortunately, for this girl, that's where the rave review ends.
They were, OK.
For the amount of delicious ingredients (5 eggs, and 2 full packages of cream cheese!) that went into this creation, I really expected more. I found that they didn't quite taste like brownies, and they didn't quite taste like cheesecake.
Also the batter is SO dense, it took 3 times longer than the recipe said for the middle to cook, and by that time the edges were getting crispy.
I think that I might tweak the recipe to make red cheesecake and vanilla cake/blondies instead.
Also, I found that the layers separated during the cookie-cutter step. It might have been easier to just bake the first layer, and then add the marble layer and bake a little longer.
All in all, a successful experiment. They look wonderful, and I can guarantee they will all get eaten (and believe me, there are A LOT) :)
Addendum
Try these babies cold. Consider my opinion changed. They are addictive :)