Ok, so maybe I'm a bit late on Meatless Monday this week. I could say that it happened, and I'm just posting now, but why fib? The truth is, Monday was a stressful day, and 1/2 off mussels and beer was just too tempting. So, to make up for my crime, we did Meatless Wednesday instead, and we did it in a big way.
Veggie burgers. The best veggie burgers ever. I've been told that these burgers are so good that meat lovers would order them instead of beef at a restaurant, just because. That's a serious win in my opinion.
Ingredients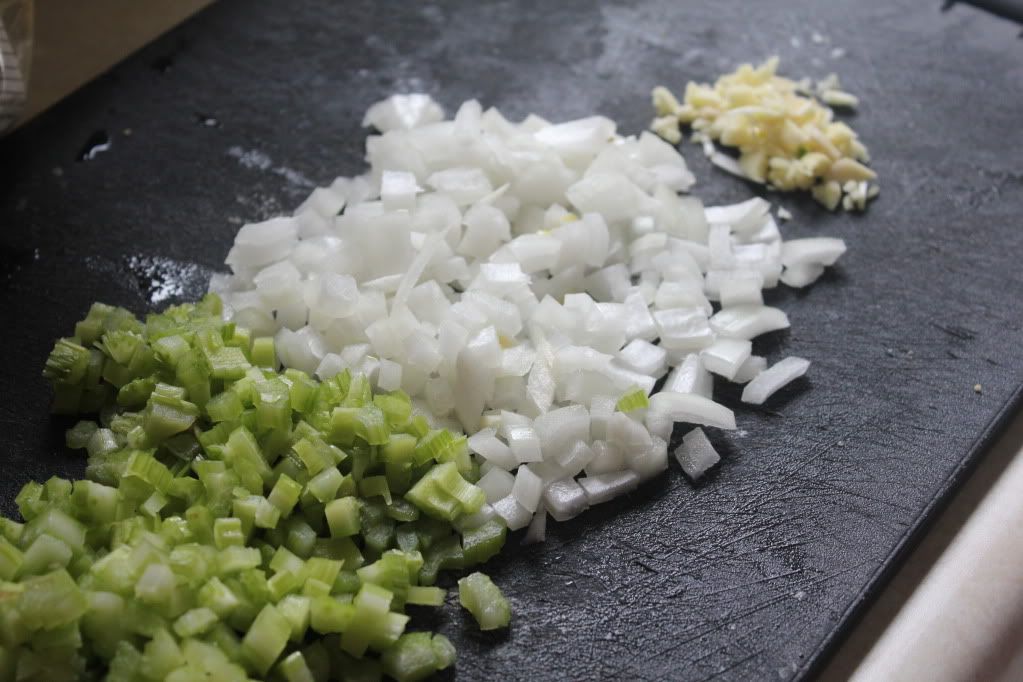 1 cup bulgur wheat
2 cloves garlic
1 medium onion
3 stalks celery
1 large carrot
1 small zucchini
1 egg + 2 egg whites (or just 2 eggs, but I use the carton of egg whites)
1/4 cup crushed sunflower seeds
olive oil
cumin

coriander
curry powder
red pepper flakes
salt and pepper
Instructions

1. Cook the bulgur according to package instructions. It usually has to sit for around 20 min to soften, so it's good to do this first.
2. Finely chop onion, celery, and garlic and saute in  a bit of olive oil, about 5 min.
3. Grate the zucchini and carrot and add to the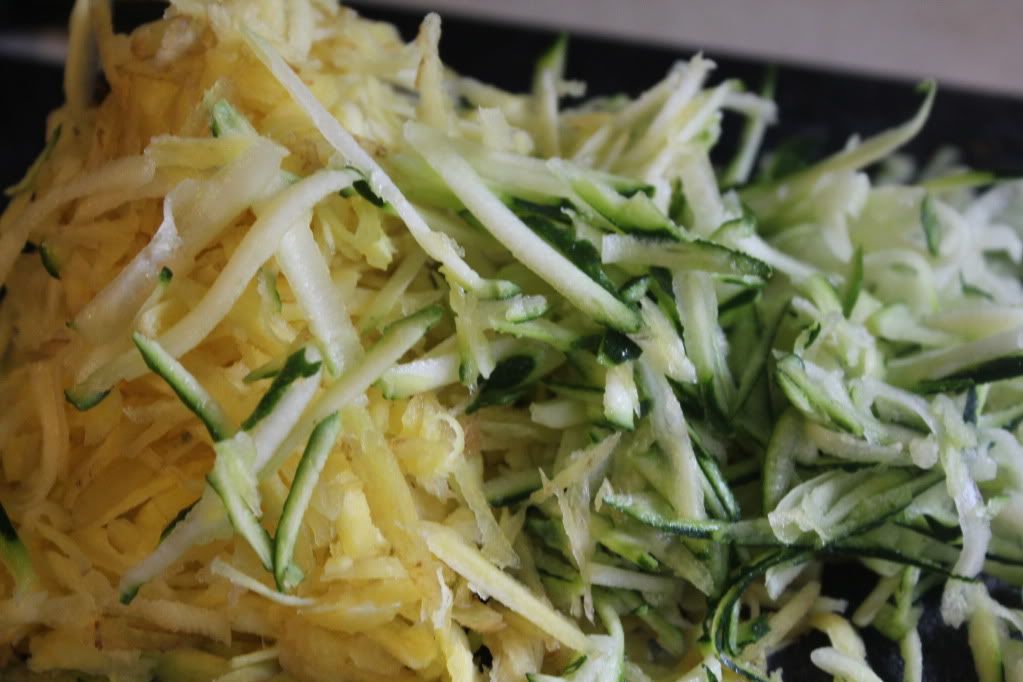 onion mixture, reduce heat to medium.
4. Add cumin, coriander, curry powder, salt,
pepper, and red pepper flakes, continue to cook until carrot is soft.
5. Beat eggs and add crushed sunflower seeds.
6. In a large bowl mix vegetables, egg, and bulgur together.
7. Let it sit for a few minutes, and then form into
patties with your hands (this will be a messy process). They will stay on their own, but it works a little better if you have some sort of mold to keep them in one piece. I have these little metal rounds with handles that work perfectly (I honestly have

no idea what they were originally for, if you know, please tell me!).8. Fry the patties in a bit of olive oil for a few minutes on each side. You can cook them through this way, or just enough that they hold together, and then finish on the grill. Once formed you can refrigerate for a few days or freeze for as long as you like.
*Note* If you want to make this a vegan recipe, just substitute the eggs for a chia slurry to hold the patties together. You can also substitute quinoa for the bulgur to make them gluten free.