Fletch surprised me with a fancy lunch out for V-day. I am a lucky girl!
But seriously, I am. Everyone knows how much I've been wanting a workspace, so Fletch borrowed a car so we could make a (surprise) trip out to Ikea. As everyone knows, a trip to Ikea is not complete without cheap, guilty-pleasure, oddly-delicious, Ikea hot-dogs slathered in ketchup, kid-mustard, and relish. My once a year hot-dog indulgence.
I now have am amazing little workspace in a neglected corner of the living room.
It may not hold a candle to the amazing craftroom/workshops that I was ogling the other day, but it is mine. I am thrilled to bits!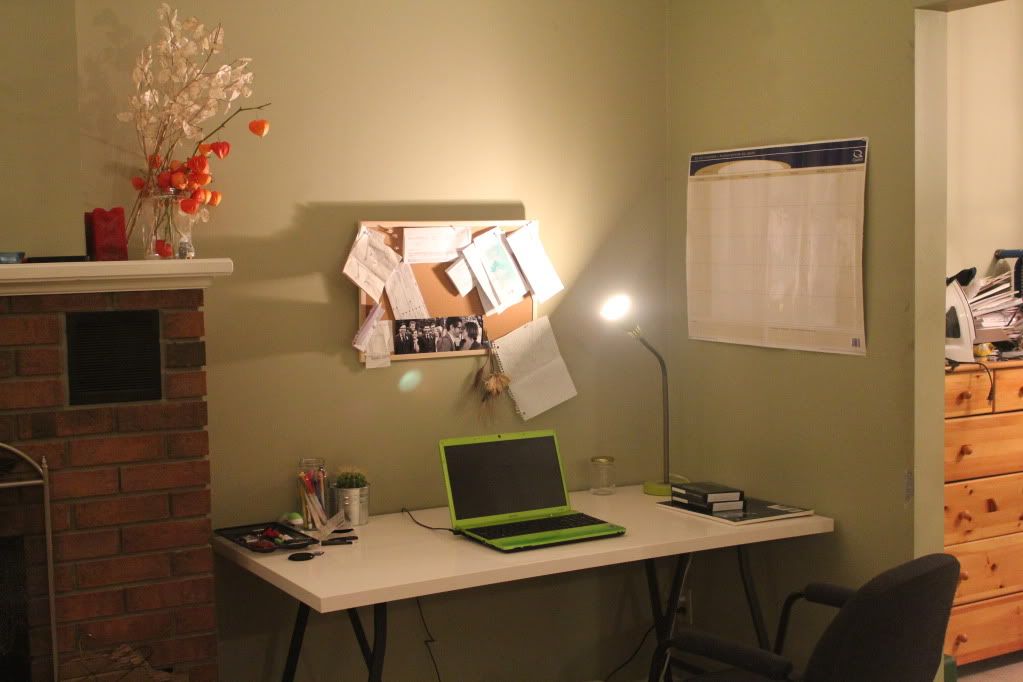 Also, it must be noted that, during the documentation of my new "nook" I discovered that our house is (without a doubt) haunted. The "ghost" was captured on film.
I'm kidding…or am I?