I made my a friend a cake for her birthday. This recipe is a simple, basic, delicious, white cake. I see no reason to mess with a good thing. Sometimes I will go a little wild and add chocolate or lemon, but those are super crazy days.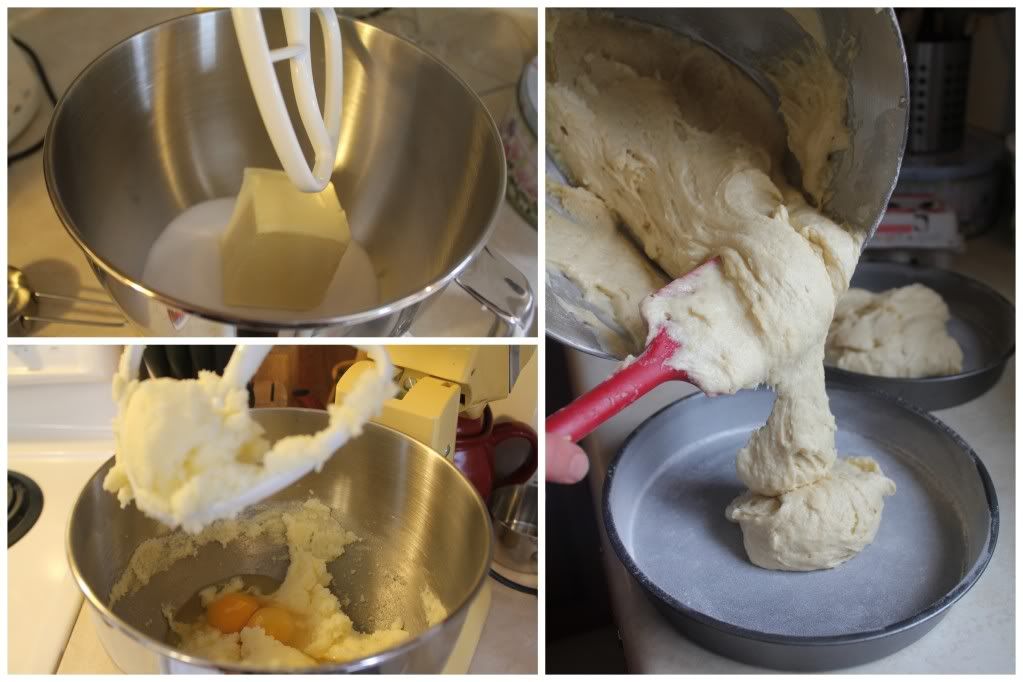 Ingredients
1 cup sugar
1/2 cup butter
2 eggs
2 tsp vanilla (less if using other flavors)
13/4 tsp baking powder
1/2 cup milk
*for lemon cake add the zest of one lemon + 1 tsp lemon flavoring
*for chocolate cake add 2 tbsp cocoa powder
Instructions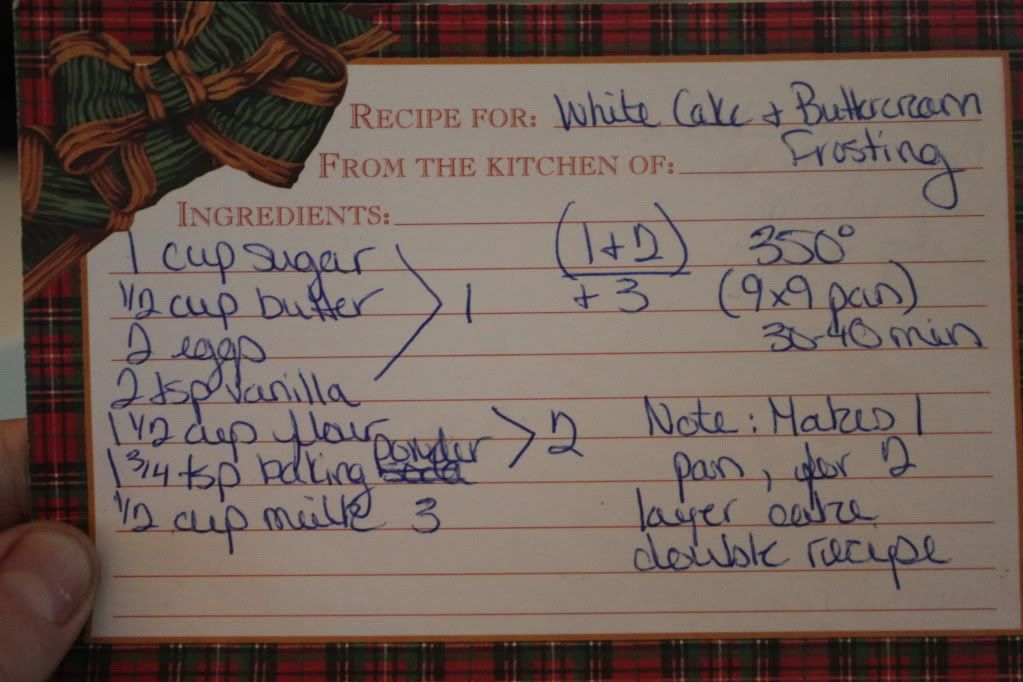 My recipe card literally says (1+2)/3…no lie, this recipe is really that simple. Why are steps 1 & 2 divided by 3? Don't question it, this is baking math, not math math. The rules are different.
1. Cream together butter and sugar. Add eggs.
2. Sift together flour and baking powder. Add to butter, sugar and egg mixture.
3. Add milk.
See? Easy as pie….I mean cake.
Butter and flour a 9×9 cake pan. Bake in a preheated 350F oven for 30-40min, or until a toothpick comes out clean. Let the cake cool before removing from the pan.
Note: This recipe only makes enough for one pan of cake. If you would like more layers just double (or triple or quadruple) the recipe.
Instead of icing the middle of my cake, I used lemon pudding. The only complaint was that there wasn't more. Now to figure out how to get more filling in between the layers? Hollow cake?
Buttercream Frosting
* Make sure your cake it completely cooled before icing, otherwise it will melt right off!
Ingredients

3 1/2 cups confectioners sugar
1/2 cup butter
1 tsp vanilla
2 tbsp milk
1 tbsp lemon juice
I also add lemon zest, but that is up to you. The lemon juice doesn't give a lemon flavor, but I like it because it cuts the sweetness a bit, and the icing is just creamy and delicious. You can add more or less milk/lemon to vary the taste and thickness to your liking.
Instructions

1. Whip the butter
2. Add the icing sugar
3. Add vanilla, milk, lemon
4. Whip and adjust to your desired taste/texture
I'm a beginner at decorative icing, so don't judge me too harshly! I can make it taste good, I just need work at the pretty part.